Homeward Bound Theatre Company (HBTC) is a non-profit, 501(c)(3) professional performing arts organization, committed to providing theatrical productions, drama sketches, and workshops for youth through adults. The focus of HBTC is a vision of bringing a performing arts experience that encourages family values and positive relationships.
Come on board for a journey full of adventure, fun and growth through the performing arts and help us creatively impact the world!

Bruce and Donna Kirkpatrick
Founders, July 1993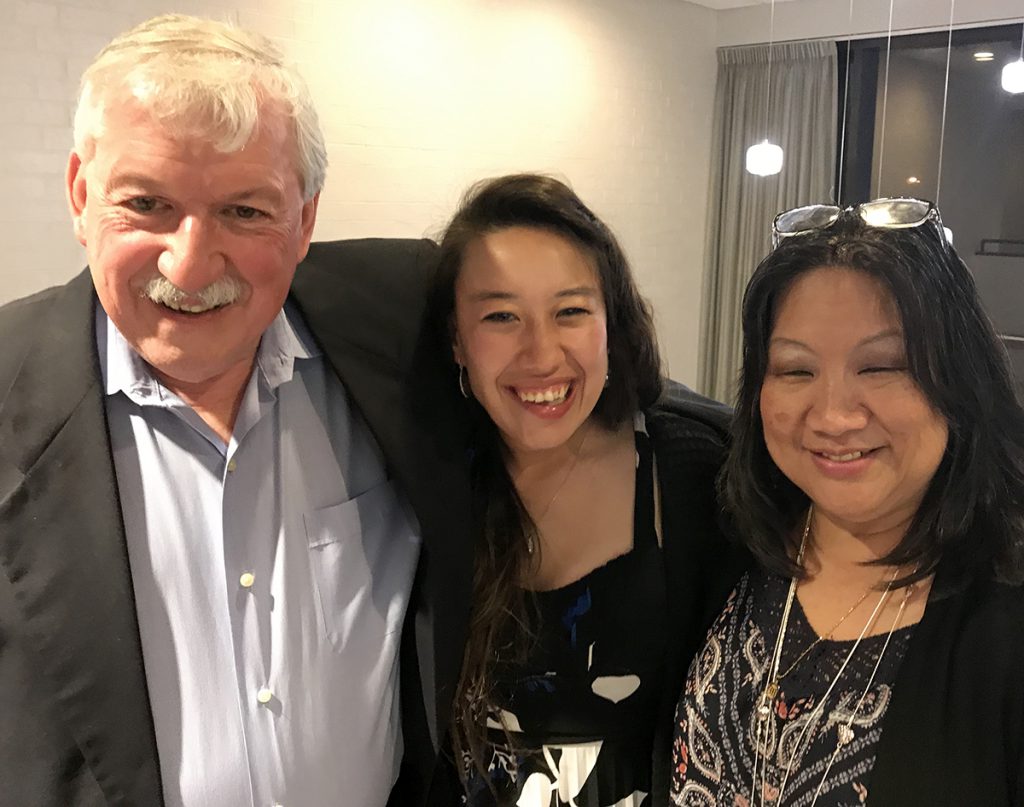 ---
REV. BRUCE KIRKPATRICK
Founder and Managing Artistic Director for over twenty years for Homeward Bound Theatre Company. Bruce has directed drama sketches, various plays and musicals as well as touring productions performed by teenagers to their peers.  A graduate of Portland State University, Bruce has a Bachelors Degree in Theatre and Speech Communication.  He was a Theatre Professor at North Central University in Minneapolis for four years.  He has also served as a speaker and teacher at numerous regional and national conferences. Bruce is also an IMF Special Licensed Minister.
DONNA KIRKPATRICK
Co-Founder and Training Director for over twenty years with HBTC.
ASHLEE KIRKPATRICK
Daughter of Bruce and Donna, Ashlee first started as an actress with Homeward Bound Theatre Company. She is taking her sweet time on giving her bio.
---
Our History
CLASSES/WORKSHOPS
November of 1994, the first after-school classes began in Bloomington, Minnesota. We now offer over 65 classes for grades K-12 and over 40 classes for adults in over 75 different communities, in both Minnesota and Wisconsin. Shortly after the classes began, we developed workshops for those who wanted more extensive training in one or more areas of the performing arts.
"TEENS TO TEENS" OUTREACH
June of 1995 "Teens to Teens" Outreach presented the premier production of "All Dressed Up, No Place to Go", a play that addresses teen sexuality, in April of 1997 "Alky" was premiered, addressing alcohol and drug use and in April of 2000 "Isolation" premiered, addressing not only teen violence but also teen suicide. The "Teens to Teens" have now performed for over 50,000 people in ten different states, including Hawaii. Several Companies and a variety of organizations and individuals have sponsored these productions at public and private schools.
COMPLETE THEATRE EXPERIENCE
May of 1996 the first full length children production was performed at Orono Middle School. This division of HBTC continues to grow every year, offering over 25 different children productions in both musical and non-musical plays, to give each child a complete theater experience.
CHILD CARE CENTERS
June of 1996 we began providing a variety of classes at child care centers and it has proven to be a fun, educational, safe, nurturing and affordable performing arts opportunities for the children at child care centers.
SPECIAL EVENTS & ASSEMBLY PROGRAMS
In 2000 a division was developed to offer a selection of professional performers for special events and assembly programs.
TRAINING PRODUCTIONS – PROTECTION OF CHILDREN AND YOUTH
In 2006 the Archdiocese of Saint Paul and Minneapolis asked Homeward Bound to be part of their "Protection of Children and Youth Initiative". HBTC travels to Catholic Churches throughout Minnesota presenting three productions ("Heros Touch" K-4th grade, "Passwords" 5th-8th grade, and "Not A Word" 9th-12th grade) in a continuing effort to teach children about personal safety.
FAMILY FRIENDLY THEATRE
In 2010 we started touring productions for all ages to see. (ie: "Narnia" the Musical, "Honey-Yes Dear", "Tangled in the Tinsel", "Mayhem in Mayville" and "Children's Letters to God" the Musical)!!
ALFY'S "WORLD OF ROBOTIC PUPPETS"
In 2015 we started touring our robotic puppets and performing artists to daycares, libraries, fairs, festivals and other events.
Homeward Bound Theatre Company
PO Box 661 Chanhassen, MN 55317 ph: 952-934-7295 fax: 952-934-0560 email: mail@homewardboundtheatre.org